If you drive or tow a commercial vehicle(s) equipped with air brakes, you will be tested on the information in the air brakes CDL test. If you want to tow a trailer with air brakes, you must also study for at least the Combination Vehicles test as well.
Air brakes use compressed air to make the brakes work and must be well maintained and used correctly.

Air brake systems are three braking systems combined:
The service brake system applies and releases the brakes when you use the brake pedal during normal driving.
The parking brake system applies and releases the parking brakes when you use the parking brake control.
The emergency brake system uses parts of the service and parking brake systems to stop the vehicle in the event of a brake system failure.
CDL Air Brake Requirements. For CDL purposes, a vehicle's air brake system must meet the above definition and must contain the following which will be checked during the pre-trip inspection test:

Air gauges.
Low pressure warning device(s).
If the vehicle you use for your driving test does not have these components, your vehicle will not be considered as having an air brake system and you will have a "No Air Brakes" restriction on your CDL.

You must have a commercial driver license and have passed the air brakestest to drive such vehicles. To get the endorsement, you must pass a written test.

Our CDLPass test preparation software will help you take and pass the Air Brakes test.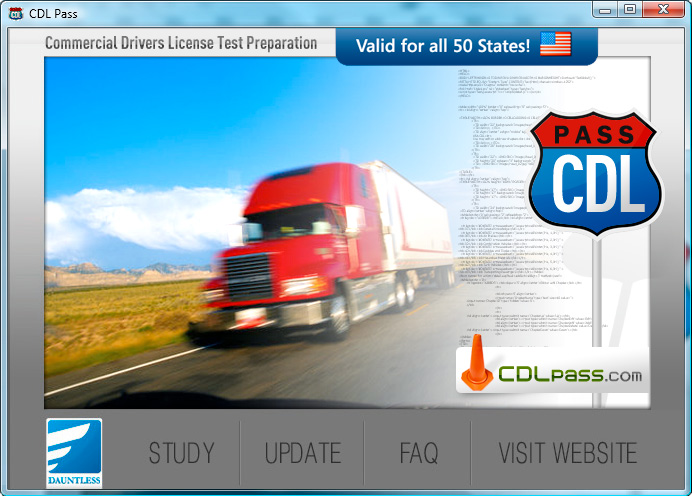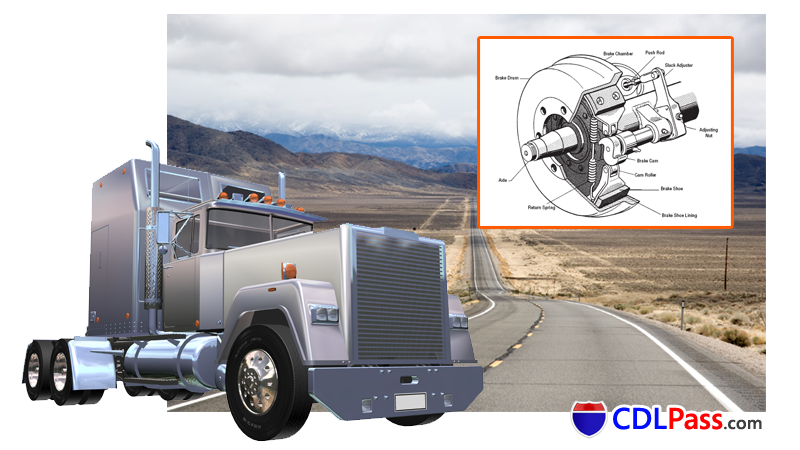 Get the CDLPass software and apps below.
CDLPass Commercial Drivers License Preparation software for iPhone/iPad
CDLPass Commercial Drivers License Preparation software for Android OS
CDLPass Commercial Drivers License Preparation software for MS-Windows
CDLPass Commercial Drivers License Preparation Audio